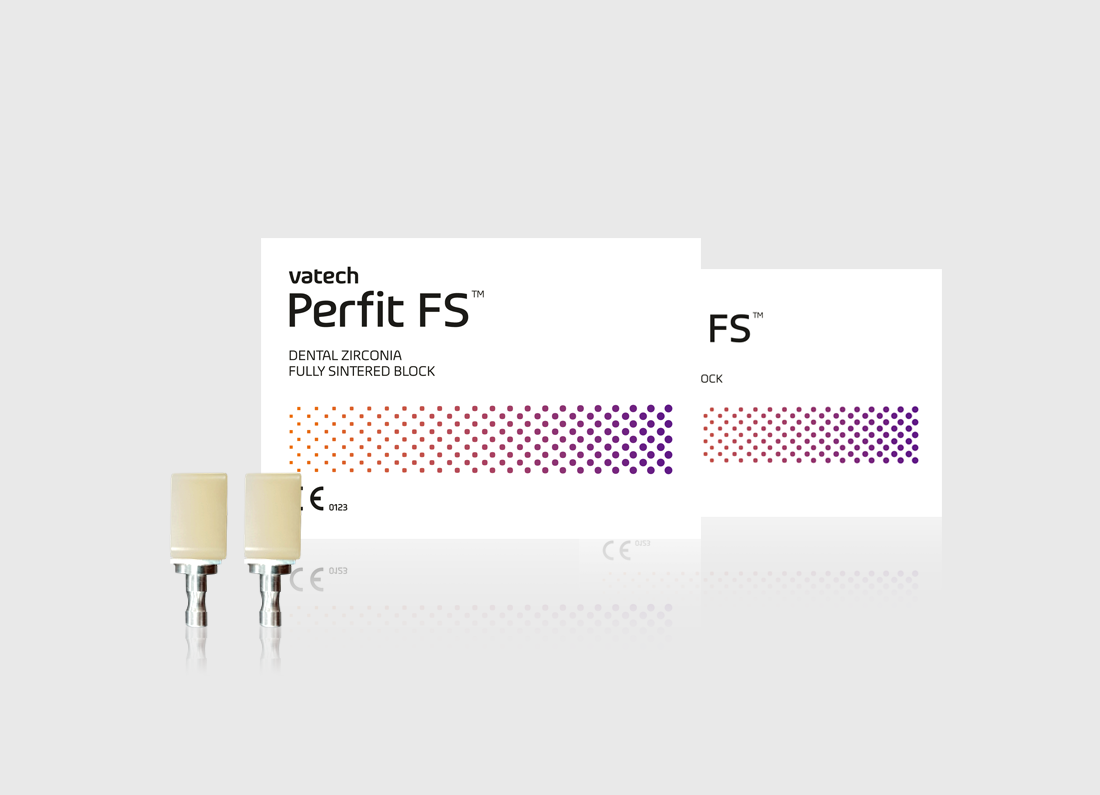 Perfit FS
TM
Perfect chairside solution for One-Visit prosthesis
Perfect + Fit Fully Sintered zirconia.
Perfit FS is the most natural-looking restorations with a flexural strength of 760 MPa, It needs no firing process, so you can save your valuable time and more concentrate on your patients.
High flexural strength with 760 MPa
Perfit FS has superior flexural strength compared to competitors' chairside blocks
33% reduced tooth preparation
Perfit FS needs less tooth preparation compared to other glass ceramic which needs large amount of preparation.
No oven time enables One-Visit prosthesis
Save your time and focus more on your valuable patients
Esthetic translucency without compromising strength
Make your patient confident with industry-leading beauty
Less chipping and tooth crack
Significantly low probability of chipping during mill-process / tooth crack during oral mastication.
Shaded Blocks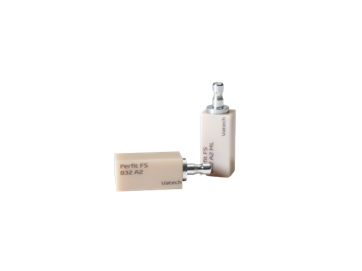 Indication
Crown, Inlay, Bridge
Flexural Strength (MPa)
500
Translucency(%)
>44
Shade
A1, A2, A3, A3.5, B2, C2
Size(L X W X H mm)
C14(18 X 14.5 X 12.4) / C16(18 X 15.9 X 17.8) /
I12(15.0 X 12.5 X 10.4) / B32(32 X 15.1 X 15.1)
Multilayered Blocks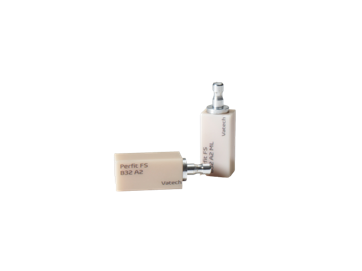 | | |
| --- | --- |
| Indication | Crown, Inlay, Bridge |
| Flexural Strength (MPa) | 500 |
| Translucency(%) | >44 |
| Shade | A1, A2, A3, A3.5 |
| Size(L X W X H mm) | C14(18 X 14.5 X 12.4) / C16(18 X 15.9 X 17.8) / B32(32 X 15.1 X 15.1) |
Most of the competitors' products are glass products, and their flexural strength is 204 ~ 377MPa.
However, if doctors truly care about the patient, zirconia is more recommended over the glass ceramic.
The flexural strength of Perfit FS is higher than any other material like glass ceramic, glass resin or glass zirconia.
The glass ceramic products has a risk of fracture in many cases, because its flexural strength is in the range of 200 to 400 MPa.So, glass ceramic requires lots of tooth preparation – about 1mm - before prosthetic processing.
Unlike glass ceramics, Perfit FS requires only a minimum of about 0.6mm preparation. This means that the preparation amount can be reduced by up to 33% compared to glass ceramic.
Clinical samples of Perfit FS after scanning, designing, milling and polishing

Buccal side

Lingual side

Before

After
When measuring the translucency of a prosthesis, the prosthesis is made of a specimen with a thickness of 1mm and the transmittance is measured using a light transmittance measuring device.
At this time, the percentage of transmitted light is represented in %.
Other glass product, Lava from 3M ESPE, known for its high translucency, has low strength though, so it is mainly used for the indication like inlay.
However, Perfit FS can satisfy both lab technicians and patients because it not only has excellent strength, but also has a high translucency enough to be used for anterior teeth.
Vickers Fracture Toughness Test
Indentation behavior experiment using diamond indent
※ Indentation load : 10 kgf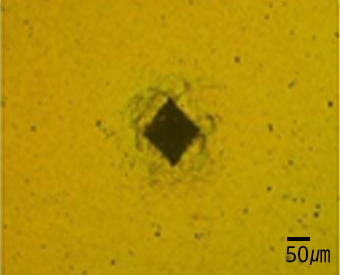 Perfit FS
(Fully sintered zirconia)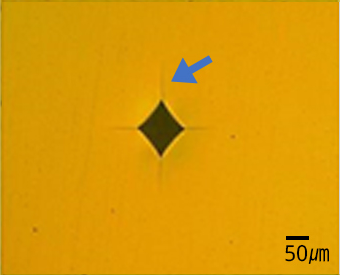 Other Zirconia Disc
(3Y-TZP)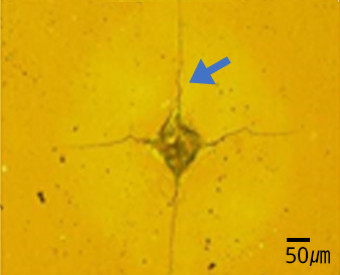 e.max CAD
(Glass ceramic)
This is an experiment to measure the indentation length of Perfit FS, compared to both commercial sintered zirconia (3Y-TZP), which is already in the market and e.max CAD,
when indentation load is applied with a 10 kg Vickers hardness tester.
Unlike the significant crack is observed both on 3Y-TZP zirconia disc and e.max CAD product, there is no crack on Perfit FS.
This proves that Perfit FS has a high fracture toughness, which means that it has lower probability of chipping and crack during milling or oral mastication than other products.